Chronic Beryllium Disease (CBD) is an occupation-related disease characterized by lung exposure to beryllium. it is also called berylliosis.
Beryllium is a naturally occurring lightweight material that can easily be inhaled in the forms of dust or fumes.
Who is at risk of CBD?
Who can have chronic beryllium disease (CBD) ? If you are or were working in the aerospace, dental, mining, light bulbs manufacturing, atomic or defense industries, then you are at high risk of developing chronic beryllium disease over time.
Can beryllium disease be cured? Sad to say, no but the symptoms are treatable.
Symptoms of CBD
Like most occupational diseases, symptoms of CBD may not be noticeable. The onset of symptoms of beryllium may vary from a few months of exposure up to ten years. Your lungs are highly sensitive to beryllium and may cause inflammatory nodules. Eventually symptoms will surface.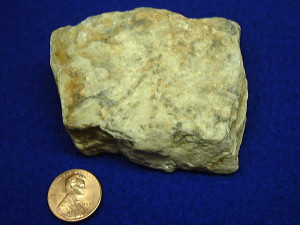 Watch out for such CBD symptoms as:
Difficulty in breathing while doing physical activities
Recurrent dry cough
Fatigue
Night sweats
Pain in the chest and joints
Fever
Lack of appetite
Treating the symptoms
Your doctor may recommend three possible ways to treat the symptoms of CBD:
Immunosuppressants
Oxygen supplementation
Lung transplant
Taking immunosuppressants
When the doctor diagnoses you with chronic beryllium disease, medications can only treat the symptoms in order to slow down the progression of your disease. The doctor will prescribe an immunosuppressive drug like Prednisone. As an immunosuppressant, Prednisone retards your immune system's reaction to beryllium and minimizes the symptoms. However, taken for a long period, immunosuppressant may have side effects so it is important to discuss with your doctor the possible side effects.
Supplementing oxygen
Oxygen is inadequate when you have CBD. Supplementing oxygen in the lungs will reduce the symptoms of difficulty in breathing. Oxygen therapy will depend on the severity of your illness, the environment where you stay after work as well as your lifestyle.
Undergoing lung transplant
When chronic beryllium disease is severe, your doctor can recommend lung transplant which is the most expensive remedy.
Health safety in the workplace
Prevention is better than cure. Exposure to beryllium is inevitable if your job is among those mentioned earlier. However, workplaces have safety regulations to prevent releasing high amount of beryllium in the air. These can be found in the State Occupational Safety and Health Plans adopted in twenty five (25) states including the Puerto Rico and Virgin Islands under the implementing US government agency, the Occupational Safety and Health Administration (OSHA). Yet you don't really know what the safest level of exposure to beryllium is. Being at high risk, all employees and workers are expected to comply with the safety measures.